Naples Restaurant Week!
Tuesday, May 30, 2017
Is your stomach starting to rumble?! That is because Naples Restaurant Week is here!! is right around the corner! Savor the very best dining Naples and the surrounding communities has to offer from Thursday, June 1st, until Wednesday, June 14th!
Naples area restaurants will be presenting their delicious food at incredible prices! Participating restaurants will be offering special multi-course meals the week. Enjoy lunch for $25 per person or dinner for $35 per person! Whatever your favorite cuisine is, you will find a restaurant, or 2, to satisfy your appetite. Check out the full list of participating restaurants along with their restaurant week menus below. With two weeks to enjoy incredible food at low prices, be sure to check out more than one great restaurant during this fun foodie event!!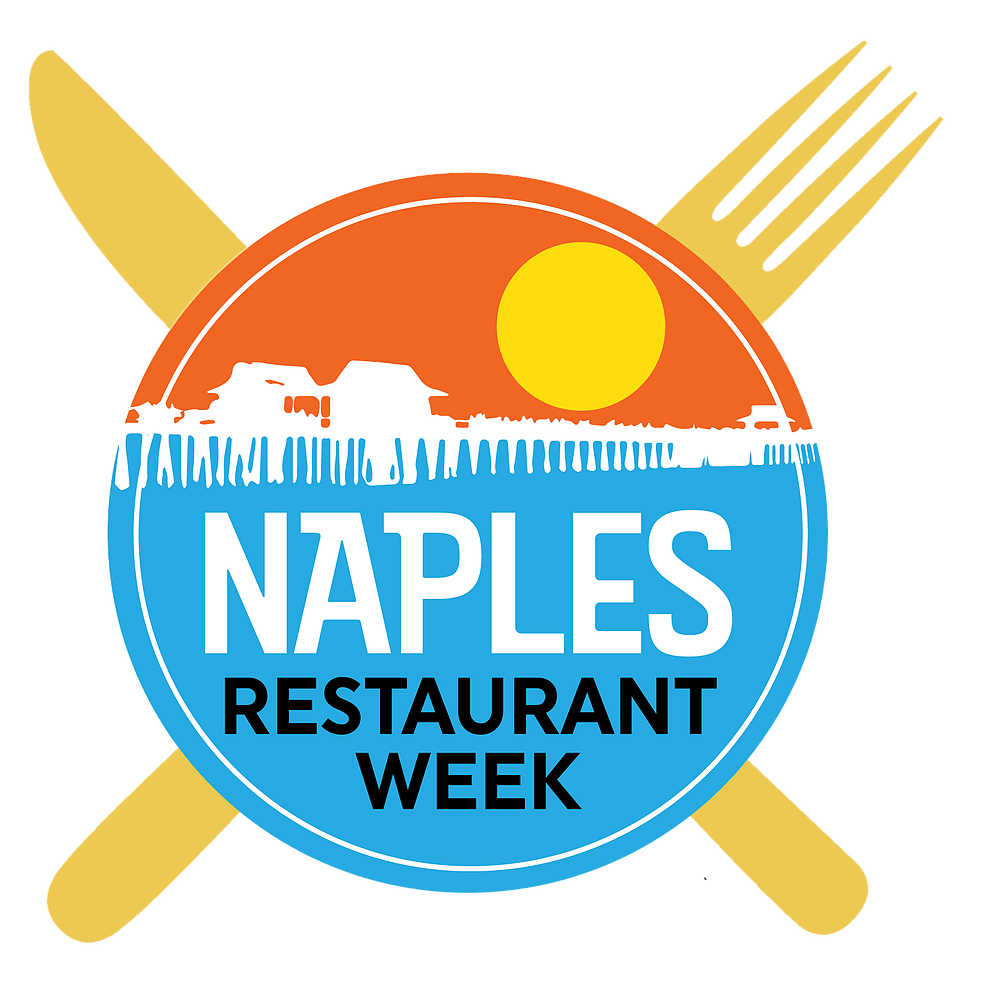 7th AVENUE SOCIAL | 849 7th Avenue South

Dinner $35 - NRW Menu

21 SPICES | 4270 Tamiami Trail East, Suite 21

Dinner $35 - NRW Menu

ARIO | 400 South Collier Boulevard, Marco Island

Dinner $35 - NRW Menu

BALEEN | 9891 Gulf Shore Drive

Dinner $35 - NRW Menu

BARBATELLA | 1290 3rd Street South

Dinner $35 - NRW Menu

BAYSIDE SEAFOOD GRILL & BAR | 4270 Gulf Shore Boulevard North

Dinner $35 - NRW Menu

BICE RISTORANTE | 300 5th Avenue South

Dinner $35 - NRW Menu

BLEU PROVENCE | 1234 8th Street South

Dinner $35 - NRW Menu

BRAVO CUCINA ITALIANA | 9110 Strada Place

Dinner $25 - NRW Menu

BRIO TUSCAN GRILLE | 5505 Tamiami Trail North

Dinner $35 - NRW Menu

CAFE & BAR LURCAT | 494 5th Avenue South

Dinner $35 - NRW Menu

CAFE ALFREDO | 2359 Vanderbilt Beach Road #416

Dinner $35 - NRW Menu

CAFFÉ MILANO | 800 5th Avenue South

Dinner $35 - NRW Menu

CAMPIELLO | 1117 3rd Street South

Dinner $35 - NRW Menu

CATCH 41 BAR "N" GRILL | 1100 Tamiami Trail North

Dinner $25 - NRW Menu

CAVO LOUNGE | 9108 Strada Place, Suite 14120

Dinner $25 - NRW Menu

COOPERS HAWK WINERY | 11905 Tamiami Trail North

Lunch $25/Dinner $35 - NRW Menu

D'AMICO & SONS | 4691 9th Street North

Dinner $25 - NRW Menu

DEEP LAGOON | 10395 Tamiami Trail North

Dinner $35 - NRW Menu

EL GAUCHO OF INCA BISTRO | 2700 Immokalee Road

Lunch $25/Dinner $35 - NRW Menu

FISH CRAZY | 14700 Tamiami Trail North #14

Dinner $25 - NRW Menu

FUJIYAMA | 2555 Tamiami Trail North

Dinner $35 - NRW Menu

LAMORAGA | 3936 North Tamiami Trail

Dinner $35 - NRW Menu

LATITUDE 26 | 1345 5th Avenue South

Dinner $35 - NRW Menu

LIMA RESTAURANT | 11681 Collier Boulevard

Dinner $35 - NRW Menu

MARCO PRIME | 599 South Collier Boulevard #215, Marco Island

Dinner $35 - NRW Menu

MARTIN FIERRO RESTAURANT | 13040 Livingston Road #11

Dinner $35 - NRW Menu

MOURA BISTRO | 3369 Pine Ridge Road

Dinner $35 - NRW Menu

OCEAN PRIME | 699 5th Avenue South

Dinner $35 - NRW Menu

PALLADIO TRATTORIA | 28340 Trails Edge Boulevard #9, Bonita Springs

Dinner $35 - NRW Menu

REAL SEAFOOD COMPANY | 8960 Fontana Del Sol Way

Dinner $35 - NRW Menu

RIDGWAY BAR & GRILL | 1300 3rd Street South

Dinner $35 - NRW Menu

RISTORANTE DAVINCI | 599 South Collier Boulevard, Marco Island

Dinner $35 - NRW Menu

ROY'S - BONITA | 26831 South Bay Drive #100, Bonita Springs

Dinner $35 - NRW Menu

RUTH'S CHRIS STEAK HOUSE | 23151 Village Shops Way Suite 101, Bonita Springs

Dinner $35 - NRW Menu

SAKURA | 3375 Pine Ridge Road #106

Dinner $25 - NRW Menu

SEA SALT | 1186 3rd Street South

Dinner $35 - NRW Menu

SEASONS 52 | 8930 Tamiami Trail North

Dinner $35 - NRW Menu

SHULA'S STEAK HOUSE | 5111 Tamiami Trail North

Dinner $35 - NRW Menu

T-MICHAELS | 4050 Gulf Shore Blvd North

Dinner $35 - NRW Menu

TARTINE & TARTELETTE | 11121 Health Park Boulevard #900

Dinner $35 - NRW Menu

THE CAPITAL GRILLE | 9005 Mercato Drive

Dinner $35 - NRW Menu

THE CONTINENTAL | 1205 3rd Street

Dinner $35 - NRW Menu

THE LOCAL | 5323 Airport Pulling Road North

Dinner $35 - NRW Menu

THE OYSTER SOCIETY | 599 South Collier Boulevard, Marco Island

Dinner $35 - NRW Menu

TOMMY BAHAMA | 1220 3rd Street South

Dinner $35 - NRW Menu

TRUE FOOD KITCHEN | 5375 Tamiami Trail Suite 15

Dinner $35 - NRW Menu

ZEN ASIAN BBQ | 10823 Tamiami Trail North

Dinner $25 - NRW Menu

Private Reserve Realty wishes everyone happy dining during Naples Restaurant Week!

Image Credit: Naples Restaurant Week